The 215 Festival is a fiscally-sponsored nonprofit under the CultureTrust of Greater Philadelphia. Our entire operating budget comes from tax-deductible donations. Your donation will go towards compensating authors, supporting the festival, and covering operating costs.
Over the past year, our projects include LiteraryPhilly.org, a public calendar of literary events in the greater Philadelphia area, and the Philadelphia Writers Emergency Fund, a mutual aid resource that provided over $17,000 to writers affected by the pandemic.
If you are able, please make a tax-deductible donation to support the festival as we plan for our 20th anniversary.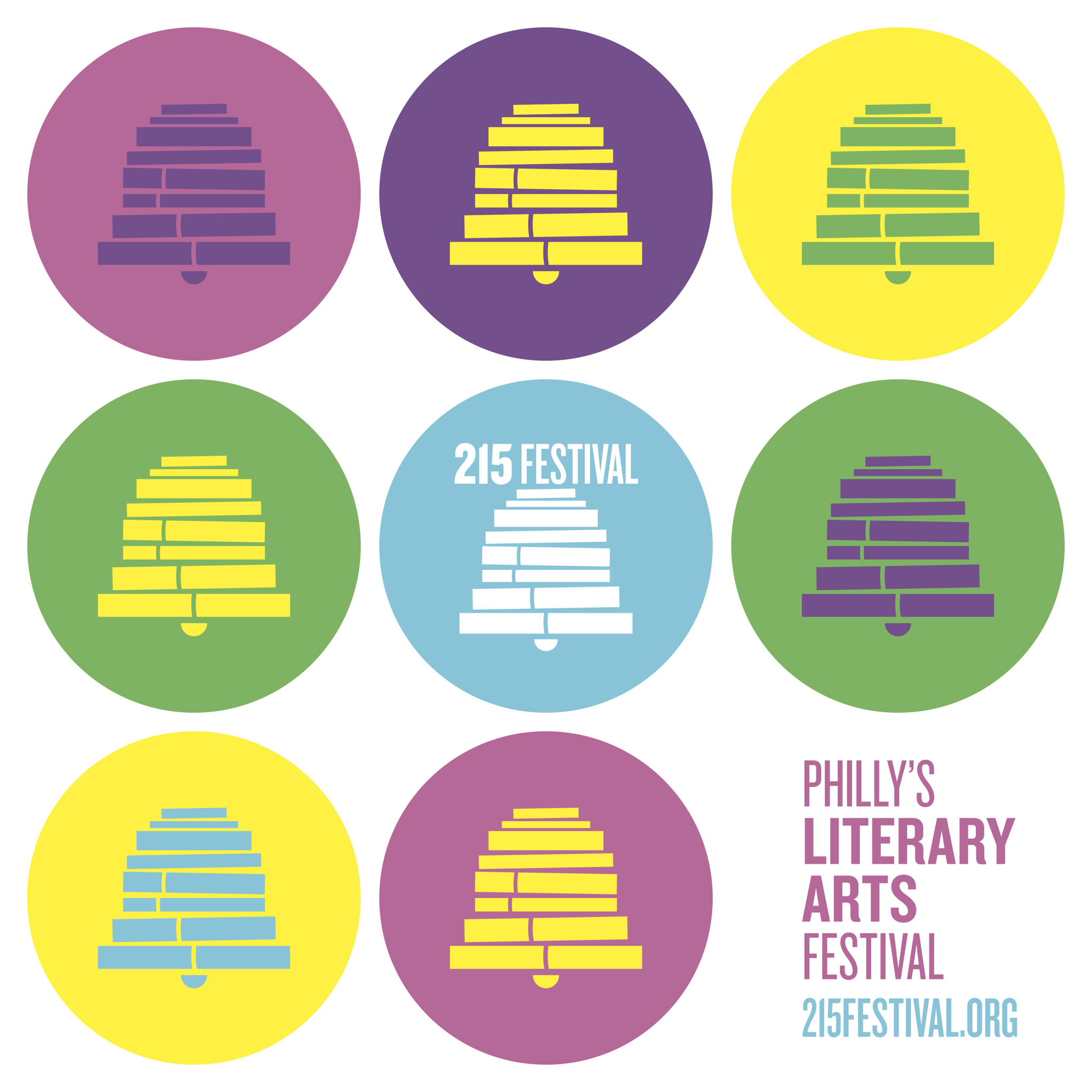 Founded in 2001, the 215 Festival showcases the vibrant talent of the literary community in Philadelphia. Past events have featured local writers such as poets Ras Mashramani, Lillian Dunn, Warren Longmire, Catie Rosemurgy, Jenn McCreary, Pattie McCarthy, Thomas Devaney, and novelists Asali Solomon, Ken Kalfus, Annie Liontas.
We have also welcomed to the city an array of the nation's most award-winning and bestselling authors, including Jonathan Lethem, Ben Greenman, Jaamil Olawale Kosoko, John Hodgman, J. Robert Lennon, Jon Ronson, Legs McNeil, Harvey Pekar, George Saunders, Sarah Vowell, Zadie Smith, Jeffrey Eugenides, Patti Smith, among many, many others.
Support via Credit Card or eCheck
215 Festival FAQ
Is my donation tax deductible?
Yes, we are a fiscally sponsored project of CultureTrust Greater Philadelphia , which is a public 501c3 organization recognized by the IRS. Your donation is tax-deductible to the fullest extent permissible by law.
WeDidIt FAQ
Is my donation and credit card info secure?
Yes, the security and confidentiality of your information is our highest priority. We will not sell, trade or share your personal information with anyone else, nor send donor mailings on behalf of other organizations, and we will only share personal information if you have given us specific permission to do so.
How do I know that my donation was made successfully?
You will receive an emailed receipt immediately after your donation is submitted and your credit card is processed. Your donation will also show up on your bank or card statement within 1-3 business days.
Do I get a receipt?
Yes, a receipt is sent to your email inbox once your donation is processed. Please be sure to keep a copy of your receipt for tax purposes. If you select a recurring donation, you will be sent an individual receipt each period when your donation is processed.
Is my donation private?
We will not share or sell a donor's personal information with anyone else, nor send donor mailings on behalf of other organizations.